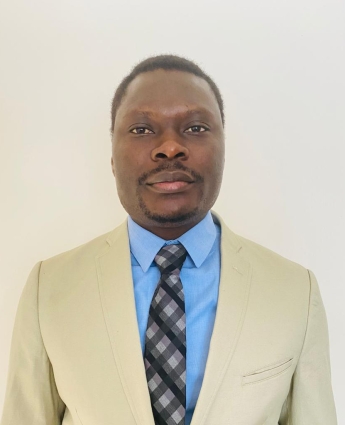 Jorem Emmillian Awadu
Jorem Emmillian Awadu, MA, CRC has a PhD from the Rehabilitation Counselor Education Program of the department of Counseling, Educational Psychology and Special Education at Michigan State University. He teaches courses on Disability and Substances/Drugs of Abuse. Prior to graduate study, Jorem led a team of research assistants conducting neuropsychological testing on HIV/AIDS research projects in Uganda.
Jorem's current research interests revolve around assessment, psycho-education, identification of unmet needs of parents of children with Autism Spectrum Disorder (ASD), and the use of technology in rehabilitation. His dissertation title is - Validation of Autism Screening Assessments: Comparison of the Social Communication Questionnaire, Social Responsiveness Scale and 23-Q with DSM-5 in assessing for Autism Spectrum Disorder (ASD) in Uganda. This will provide an initial step in understanding the utility of the Social Communication Questionnaire (SCQ) and Social Responsiveness Scale (SRS-2) in the screening of children at risk of ASD in Uganda. This study has a significant application to the identification of valid, reliable, and efficient autism screening tools to aid in the early identification and rehabilitation of those at risk for ASD in low-resource countries. He is also involved in the development and initial testing of a family psycho-education intervention module for families of transition-age youth with Autism in Michigan, USA.
Projects
Bibliography